Who Are The RevoHouse?
Locally owned and operated in Montreal & Torento, The Revohouse  are a general contractor
 providing a full spectrum of renovation services to both our residential and commercial customers. We take pride in the fact that we can take any home or office and transform it according to our client's vision.
Starting from the planning and design phase, our fully licenced and certified contractors communicate with the client at each step of the process helping to ensure a beautiful and functional end result.
There are many reasons why Montrel & Toronto home and business owners choose The Revohouse as their renovation contractor.
In addition to being a one stop shop for both commercial and residential renovations, we pride ourselves in providing best in class quality, craftsmanship and customer service.
Our tradespeople are all highly experienced and educated in their areas of expertise and because we consult with our clients at each stage in the process, we are able to produce the results that you are looking for.
Additionally, we work hard to ensure that we employ environmentally sensitive practices ranging from recycling to advising our customers of eco-friendly choices for products and materials.
When Toronto home and business owners choose revohouse, they know that they are putting their homes and businesses in good hands.
We Have Six Steps To Reach To Your Satisfaction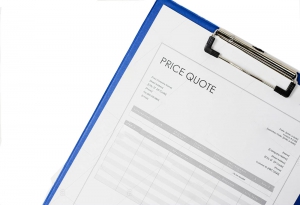 PRICE QUOTATION AND CONTRACT
The second step will be to provide you with drawings if required and give you a firm price quotation. A written contract will clearly describe all work to be done, including materials, timelines, warrantees, payment arrangements and any other necessary details. It is important that we can come to complete agreement and understanding at this stage, so if there is anything that you are unsure of or don't agree with, please let us know so we can make necessary adjustments.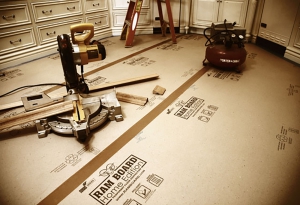 PREPARATION WORK
Preparing your home is the first step once we have a team on-site. Depending on the work to be done, this may involve setting up temporary partitions, using coverings to protect floors or setting up tools. Additional preparation will also be necessary if the job involves plumbing, electrical(The Reno Pros will contract out all electrical work to registered electrical contractors licensed with the Electrical Safety Authority.) work or carpentry.
Although we tend to price projects on a case by case basis, this is a guide to the services and project packages we offer to our clients.
ECONOMIC DESIGN
Initial Consultation
Complete Blueprints
CAD Drawings
Project Planning
–
–
EXCLUSIVE DESIGN
Initial Consultation
Design Consultation
Interior Design
Full Spec Documents
Project Planning
Project Management
BUILD
Initial Consultation
Site Visits
Manage Equipment
Manage Subcontractors
Material Ordering
Full Site Handover